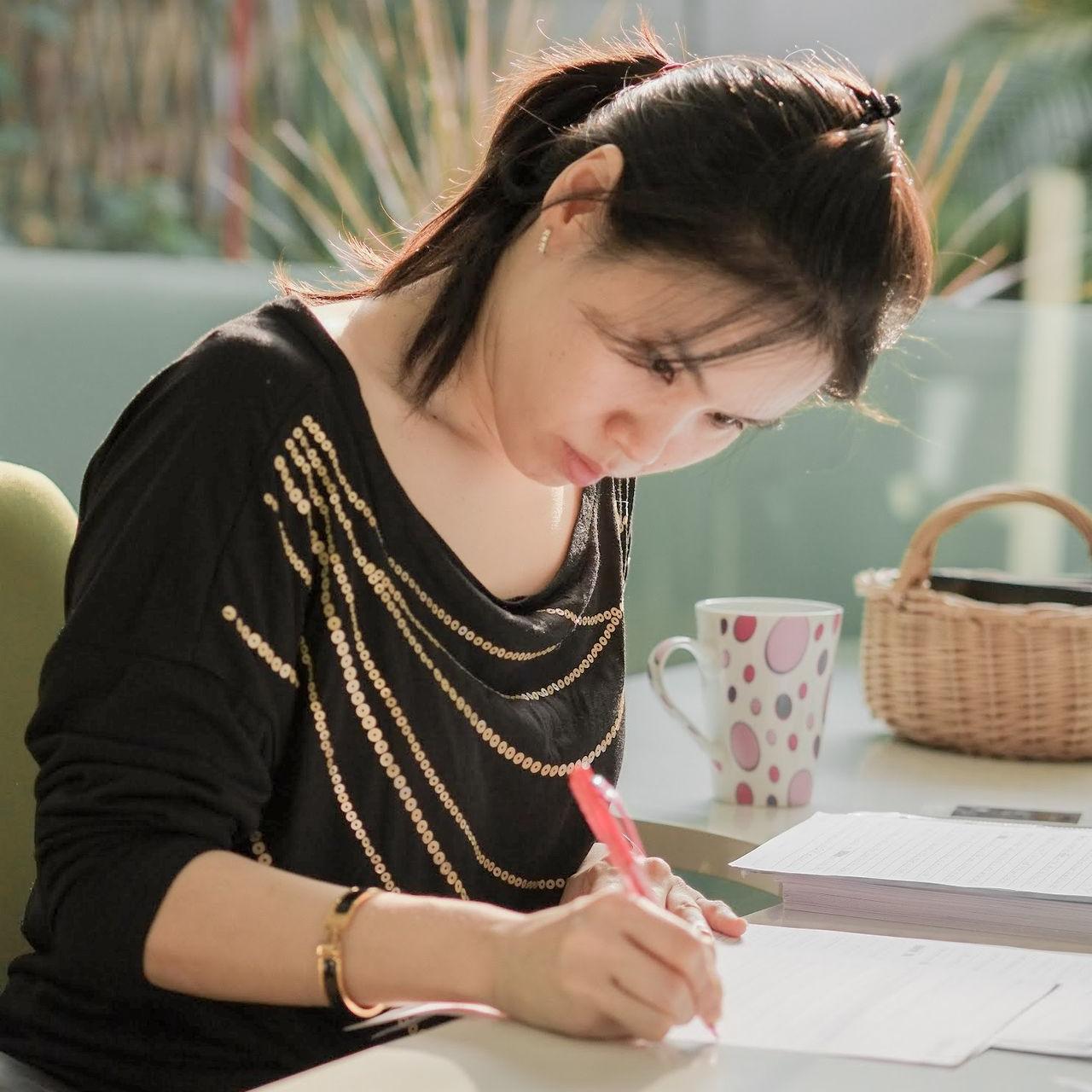 THE THINKTANK TEAM
At the heart of every outfit are its people who bring life to its ethos. Passionate about educating and making a difference, our teachers have decades of experience teaching in local and international schools, tertiary institutions and special needs schools. The Thinktank Team is helmed by former department heads from premier schools, well-versed with the local syllabus.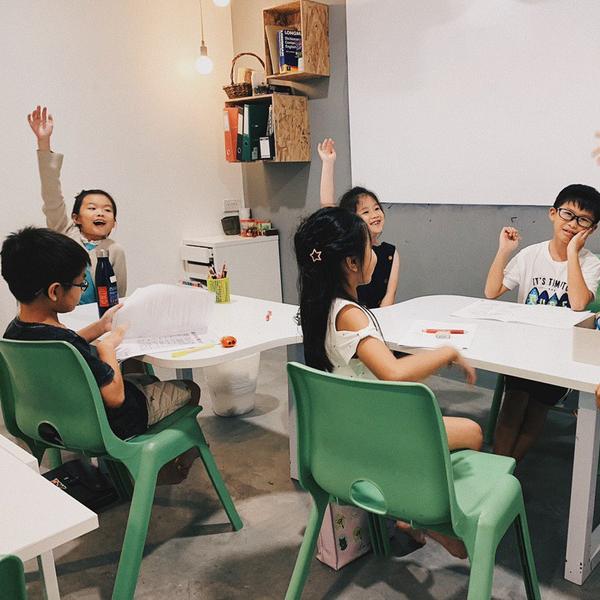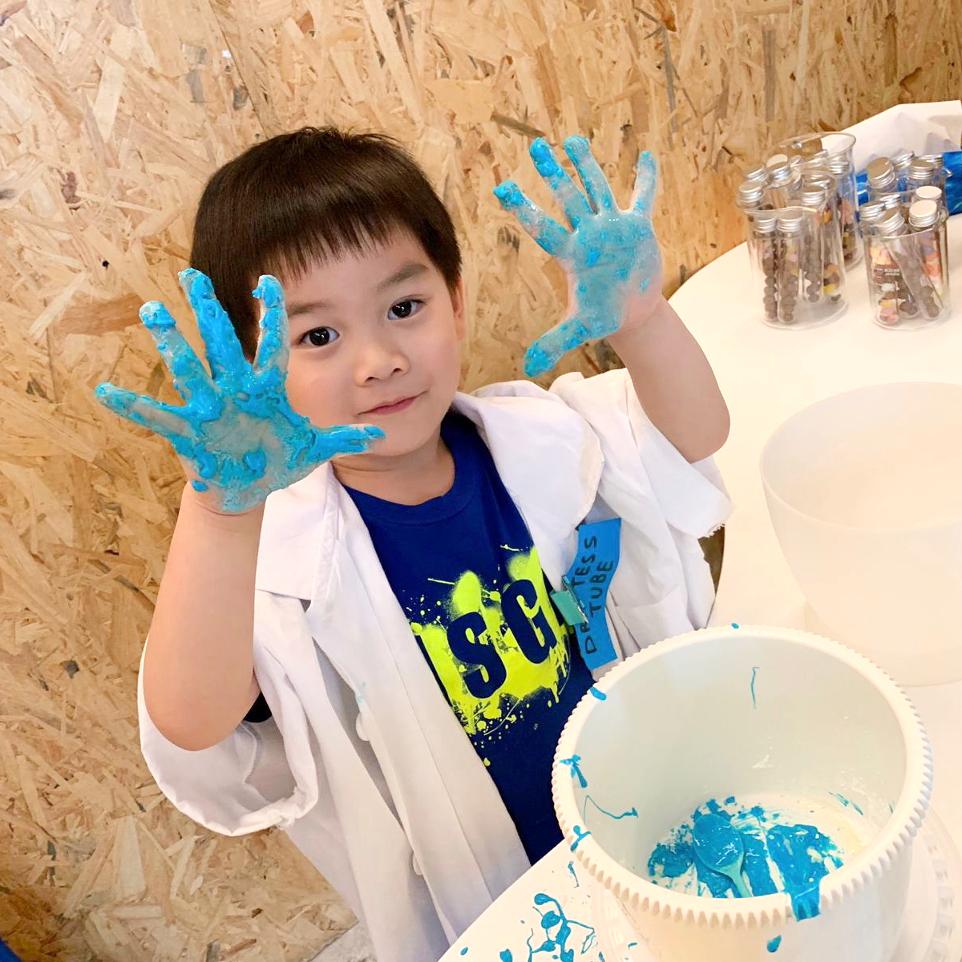 TEACHING TO INSPIRE
A zest for life and learning defines every Thinktank teacher who enriches and enlivens the classroom with their joie de vivre . Our teachers aspire not just to impart knowledge and deliver the requisite academic results but to inspire a love for lifelong learning.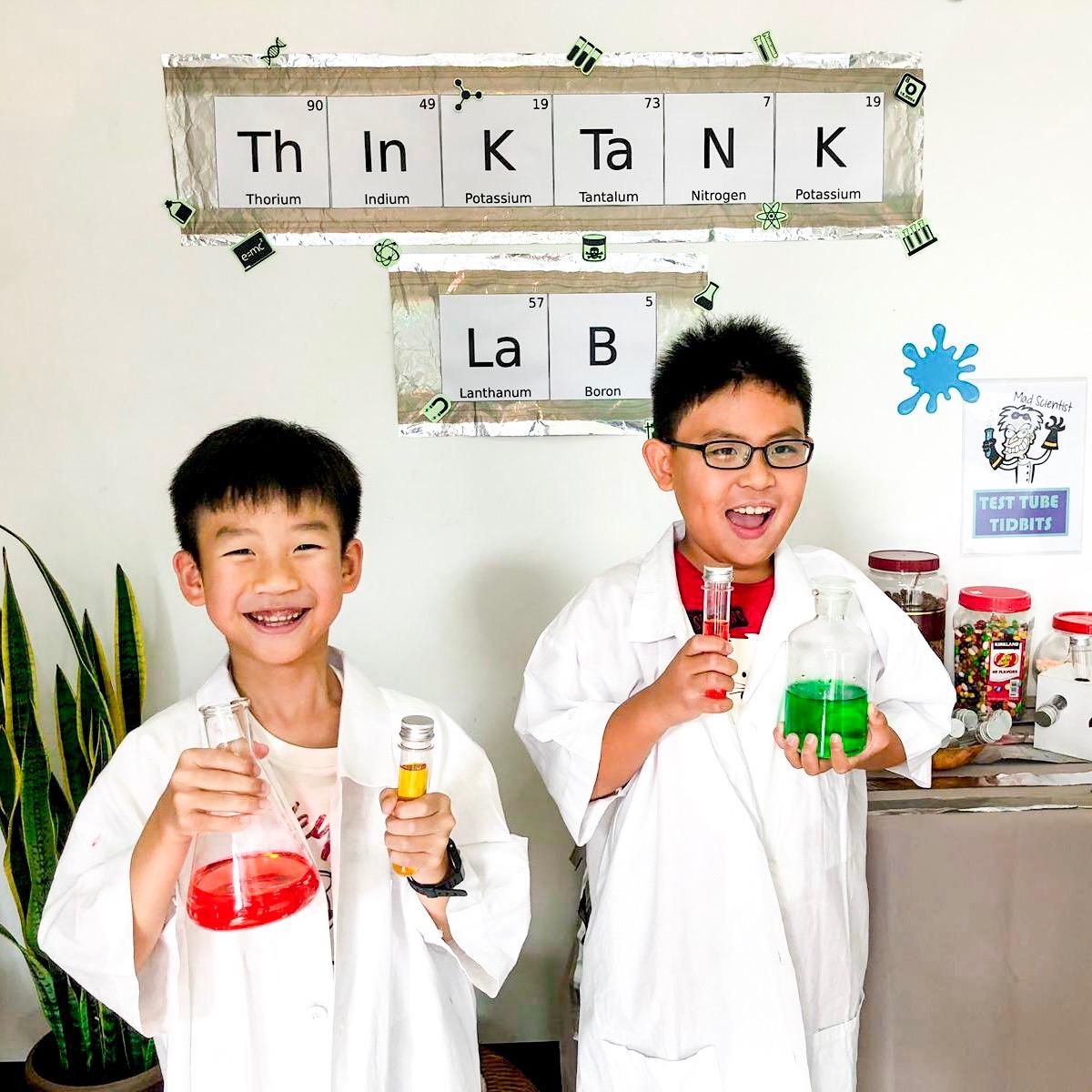 SK
SAMANTHA KEE
Founder and Lead Teacher
As a young aspiring individual, Samantha decided to try her hand as a contract teacher in a local school in Singapore after graduating from Business School. Her interest in understanding the psyche of young minds made way for her to embark on her personal educational journey. After having obtained a Postgraduate Diploma in Education, she became a qualified teacher with the Ministry of Education, and has since taught at three top local schools in Singapore. Samantha went on to take on managerial roles in the English Department in Anglo Chinese School (Junior), one of Singapore's top boys' schools, before founding The Think Tank Team Private Limited, a private school registered with the MOE in 2008.

TT
TINA TEO

Senior Teacher - FT

Tina is a nurturing and dedicated educator with over twenty years of experience in Early Childhood Education. Having raised three lovely children of her own, she enjoys interacting with young children and understands the importance of adapting the curriculum to cater to each and every individual's learning style. Tina's versatile teaching approach draws from her vast skills and knowledge to creatively devise her own teaching tools, making learning more attractive for her students. Having previously served as curricular lead for literacy at My Little Gems Preschool and as Grade level team leader at the International Christian School (Hong Kong), Tina brings with her a broad and deep understanding of the developmental needs and challenges of our young Thinktank students. As she works on her students' academic content, she also equips them with coping skills to ensure their successes.

ST
SARAH TANG

Lead Teacher - FT

"The essence of education is that one tree shakes another tree, one cloud pushes another cloud, and one soul awakens another soul." Sarah's transition from student to teacher has inspired her to understand the inner needs of the students. More answers beget more questions, and Sarah strongly believes that this cyclic process of asking questions is instrumental in building up a child's understanding of the world. Sarah's hope is that the study of the Chinese language will open up her students' eyes to other creative ways to look at problems, granting each child a richer and more nuanced understanding of the world.
In the classroom, Sarah opens up the inner world of students with interesting and inspiring dialogues, and opens the door to the Chinese world for students with varied and interesting learning themes.

ZE



ZUO EN

Lead Teacher - FT

Zuo En aims to guide her students in developing a clear, logical structure to their thoughts by first making sure they have a firm grasp of the English language. She strongly believes that every child brings something unique and valuable  to  the table, and hopes to build up her students' confidence in expressing their ideas and exploring connected concepts. No idea is beyond consideration; Zuo En encourages her students to speak up in class, leveraging on her students' input to spark their curiosity and push them to apply themselves.

BJ
BELLE JOY CHAN

Lead Teacher - FT

Having been a student and now a teacher, Belle Joy realised how integral the teacher's role is in a child's life. During her lessons, she believes in involving, engaging and challenging her students with activities which helps to bolster their learning and understanding of the subjects. She also hopes to inspire and initiate their learning by first connecting and developing a relationship with them as individuals. It is her vision to not only teach them textbook knowledge, but also values, ethics and skills; all extremely crucial in their growing years.

PF
CHING PUI FURNG

Senior Lead Teacher - FT

Furng strongly believes that teaching goes beyond academics. For her, teaching is the building of ones' character as well. It is having the privilege to influence and to touch lives within one's reach. As a teacher, Furng strives to engage students by delivering lessons in an interactive and fun way, coming up with new and interesting ways to relay complicated concepts. She teaches to enable students to gain confidence in themselves, driven by the belief that learning is a lifelong journey that she hopes to make more enjoyable for our students here at Thinktank.

HC
HELEN CHUA

Senior Teacher - PT

Mrs Helen Chua has had over 30 years of teaching experience in primary schools. She was the Head Of Department (HOD) of Pastoral Care in CHIJ St. Nicholas Girls' Primary before being promoted to the HOD of English Language in CHIJ St. Nicholas Girls' Primary School and Nan Hua Primary School respectively. Helen is extremely thorough in her teaching and goes to great lengths to offer clear and detailed explanations to her students. Her wealth of experience can clearly be seen in the ease with which she interacts with the children. Helen is definitely a great teacher to be around and kids love her for her treasure trove of knowledge which she so willingly imparts to them.

PT



PEARL TANG

Senior Teacher - FT

Pearl finds joy in imparting knowledge and nurturing young children under her charge. As a mother of two growing boys, Pearl is able to understand the psyche of each child and desires to to instill a sense of discipline and purpose in each child's learning journey. She endeavours to impart not just knowledge but life skills that will benefit her students outside of the classroom environment. This has helped Pearl to build a strong and a trusting rapport with students and parents, over the years. In class, she is meticulous yet humorous and encouraging, adopting her teaching mantra: "Teach from the Heart!"

GC
GENEVIEVE CHEONG

Senior Teacher - PT

As a teacher with many years of experience, Genevieve is passionate about the success of her students, not just academically but also as a person. She believes that it is important to build a strong foundation in her students through the simplification of concepts and theoretical reinforcements.
At Thinktank, she ensures that each child is catered for individually according to their needs and primes them holistically, through both academic and emotional growth.
Genevieve aspires to make her subject interesting and interactive for her students and to inspire them to learn beyond limits of the classroom.

CD



CHRISTINA DING

Senior Teacher - PT

Christina is a qualified education officer (pre-primary and lower primary course) with more than 25 years of experience in the education industry. Mrs Ding did her Bachelor degree in human development, focusing on early childhood education, in the USA. She has vast teaching experience with both the local as well as overseas kindergartens and schools. Apart from being extremely patient, Mrs Ding is able to skilfuly create a healthy balance of being accommodating to her young charges and yet be firm with them when the need arises. The children love her as she is able to communicate and understand them well and her lessons are interesting and fun.

LP
TING LI PING

Senior Teacher - FT

Li Ping is an immensely valuable member of the Thinktank Team. She holds strongly to her view that her foremost responsibility as a teacher is to ensure that her lessons engage and excite her students' imagination. Having herself been bred in Singapore's Gifted Education Programme (GEP) and the Integrated Programme (IP) as a student at Raffles Girls' School, Li Ping is a versatile educator in the English language, Mathematics and Sciences. Her commitment to her craft is evident to her students and she is fondly remembered for her amicable nature in nurturing her students' unique abilities. Students leave her lessons with much inspiration and a warm heart, enthused with the hands-on experiments she conducts in class.

CC
CAROLYN CHIEW

Senior Teacher - PT

Carolyn is one of our pioneer anchor teachers at Thinktank. She joined the team after many years as a teacher in Nanyang Primary School. Carolyn is all too familiar with the rigours of the local educational system and is well-versed in the curricula of Singapore's Primary education syllabus. As part of our core team of teachers, she has been entrusted with guiding the Upper Primary students at Thinktank. Carolyn believes in providing children with a holistic education. Her strong belief in nurturing children has propelled her to build strong rapport with her students, creating an environment in which students can feel comfortable, yet be challenged to learn.